In-Office, Corporate
Massage Services
Services offered nationwide
Improve staff wellness – both physically and mentally
Combat the damaging effects of daily stress
Trade show & event capabilities
Massage Providers for These Great Companies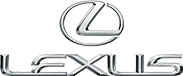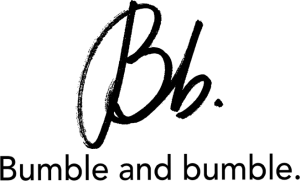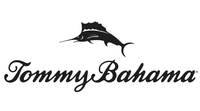 Relaxing Office Chair Massages
Providing your employees with relaxing corporate massage services from Body Charge USA offers major benefits — both to you and them. The value of massage is well-documented, providing both physical and emotional health benefits and transforming the work environment from high stress to calm and productive.

Combat the damaging effects of daily pressures that work against cognition and concentration.

Create goodwill in your workplace by communicating to your staff that they're appreciated and important.
It's all possible with our onsite corporate massage services. At Body Charge, all our office chair massages are conducted in a private setting in your facility by our professional and effective massage therapists. Let us turn your office into a better, calmer, more productive place to work.
Event & Tradeshow Massage Services
Looking for a great way to boost traffic at your trade show booth or create awesome goodwill at your event (or both)? Want to grab the attention of attendees and boost your opportunities to engage with prospects? Or maybe you just want to associate your brand with a positive experience? Our corporate massage programs are the answer.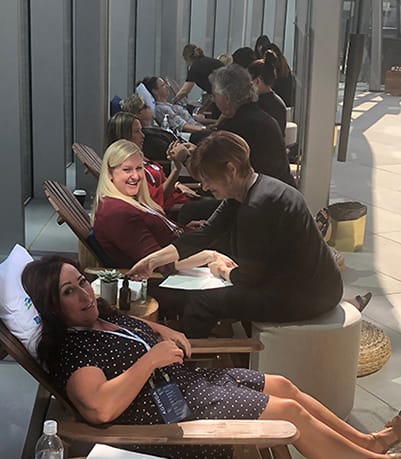 Many national companies have utilized our event massage services to make their trade show booths stand out. Big companies like Lexus, Intuit and Tommy Bahama, among many others, know the benefits of using Body Charge for their event massages.
People walk by, frenzied and stressed, and stop to enjoy calming massages that melt their cares away. The trade show or event environment offers a prime opportunity to promote your product or services to a receptive audience that is relaxed and ready to hear you. Our local team of massage therapists can transform a nothing-special trade show booth into an invigorating and energizing one with our corporate massage services.
Nationwide Mobile Massage Provider
Throughout the U.S., Body Charge has teams of local massage therapists ready and waiting to come to your site. Our masseuse teams are currently located in most major cities, including Los Angeles, New York, Nashville and Chicago.
In existence since 1995, our company has the experience to deliver quality massage services, helpful information and an overall positive experience for you, your clients and/or your personnel. We are constantly improving and committed to relieving stress for every individual we serve. Talk to us about arranging teams to be at your next local or national event.
Are you looking for a professional corporate massage company in LA, New York or beyond? Are you interested in learning more about our corporate massage programs? Call our massage assignment team at 800.296.8634 today.
I've hired the Bodycharge team several times over the past few years. From large corporate events to small office rewards programs, they offer the best in massage therapy. With Bodycharge you get experienced therapists who are friendly, professional, and most importantly they love what they do. This organization is run by passionate individuals who do their best to make sure you are receiving the most customized experience possible. I highly recommend using Bodycharge for all of your massage therapy needs.

Miley Waterman for the Taste of Lexus

I've worked with Body Charge twice in the past year and have had a pleasant experience both times! Paul, my contact, was extremely accommodating and flexible. I hired Body Charge for two University events and the students really enjoyed the massage therapists – they were so personable and engaging. Not only is the service great but their prices can't be beat. I would recommend Body Charge!

-USC-

I worked with Body Charge over the summer and was pleased. Paul helped arrange several therapists to work during a thirty day campaign for us. Paul was easy to work with and coordinated therapists to work in rotation on each of the days making for a very smooth operation.

Pete D. Six Flags Magic Mountain