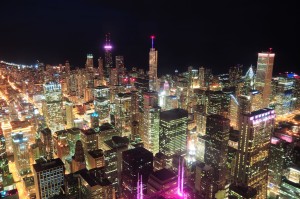 Windy City Massage
Chicago is one of the most beautiful cities in the US, not only because I'm a native, but the city vibe is trendy and exciting.  That is one of the reasons we get  called a lot to provide chair massage services: because Chicago is large cosmopolitan city that keeps on top of the trends.
 Body Charge is a group of professionals that are:
Licensed and insured in the state if Illinois

Use massage therapy as a tool to release stress at work

Be able to ascertain the correct treatment to relieve optimum relied in a short period of time
The weather has always been a challenge for people commuting into the city for work, and that is why a wellness service like ours can be valuable to employers. Chair massages not only help relax employees from the challenges of weather, but it strengthens the immune system, thus cutting down on sick days during the year. A smart business decision that translates into dollars of revenue for the company.