Here are some unsolicited testimonials from some of our happy clients.

Relaxed and Refreshed
Body Charge has revitalized weary pediatric health care workers for the past 8+ years and consistently receives great feedback. This company provides prompt responses to requests and employs customer service minded staff. They are very easy to work with, and I highly recommend them!
-Beth Maldonado, Employee Relations – Childrens Hospital Los Angeles
---
Satisfied Customer
I worked with Body Charge over the summer and was pleased. Paul helped arrange several therapists to work during a thirty day campaign for us. Paul was easy to work with and coordinated therapists to work in rotation on each of the days making for a very smooth operation.
Pete D. Six Flags Magic Mountain
---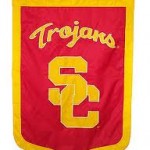 Great Experience!
I've worked with Body Charge twice in the past year and have had a pleasant experience both times! Paul, my contact, was extremely accommodating and flexible. I hired Body Charge for two University events and the students really enjoyed the massage therapists – they were so personable and engaging. Not only is the service great but their prices can't be beat. I would recommend Body Charge!
-USC-
---
Bodycharge ROCKS!
I've hired the Bodycharge team several times over the past few years. From large corporate events to small office rewards programs, they offer the best in massage therapy. With Bodycharge you get experienced therapists who are friendly, professional, and most importantly they love what they do. This organization is run by passionate individuals who do their best to make sure you are receiving the most customized experience possible. I highly recommend using Bodycharge for all of your massage therapy needs.
Miley Waterman for the Taste of Lexus
---