Providing Office Massage Services Throughout New York City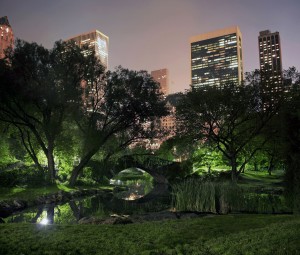 The expensive and stressful lifestyle in Manhattan can take its toll on many executives and employees in NYC. Because of this, many corporations and marketing agencies call Body Charge to come in and provide corporate chair massages in their New York offices. Our New York corporate massages can help improve morale and relieve pressure in the stressful climate New Yorkers face on a daily basis. If you're looking for corporate massage services provided by some of the best massage therapists in the city, give Body Charge a call today to learn more about our services.
To learn more about our corporate massages in New York City and their benefits, contact our team online today!
Our Office Massage Services
With our office massage services, your employees can have easy access to total rejuvenation without having to leave the office. In fact, we usually set up our special massage chairs in conference areas or other unused rooms at your location. This way, we won't get in the way of your daily operations, and most importantly, we can give your employees the serene space they need to ease their minds and relax their bodies. Whether you choose to use our onsite office massage services as a one-time incentive for outstanding staff members or as an added benefit for your whole company to enjoy, you can be confident that our corporate massage services will help your employees loosen up and de-stress even on the most demanding work days.
Stop asking yourself, "Where can I find corporate massages near me?" The answer is here at Body Charge! For more information on our corporate massages in New York City, contact us online now.
Choose Body Charge for New York Corporate Massages
No matter how often your company needs our chair massage expertise, you can trust our team to help your employees find comfort and relaxation in the workplace.
In the New York area, we have sought out the finest on-site mobile massages therapists available. Most have graduated from the Swedish Institute in Manhattan. Our screening process has helped us attract and hire some of the best in the city to provide you with the highest quality massages. Many of our massage therapists live and work in the New York area as well.
No matter if you're looking for a rewarding incentive for your employees or a weekly bonus for your team, our expert massage therapists can provide. If you're looking for some of the best corporate chair massages in New York, look no further than Body Charge.
To schedule your corporate massage in New York City, contact us online today!