Nationwide Provider of Office & Event Chair Massages
Our professional massage therapists give your employees or event attendees invigorating massages that renew the body and relieve stress – at your location.
Massage Providers for These Great Companies

Relaxing Office Chair Massages
Providing your employees with chair massages from Body Charge USA offer many physical and emotional health benefits. Our office chair massages are given in a private setting right at your office by our professional and effective massage therapists.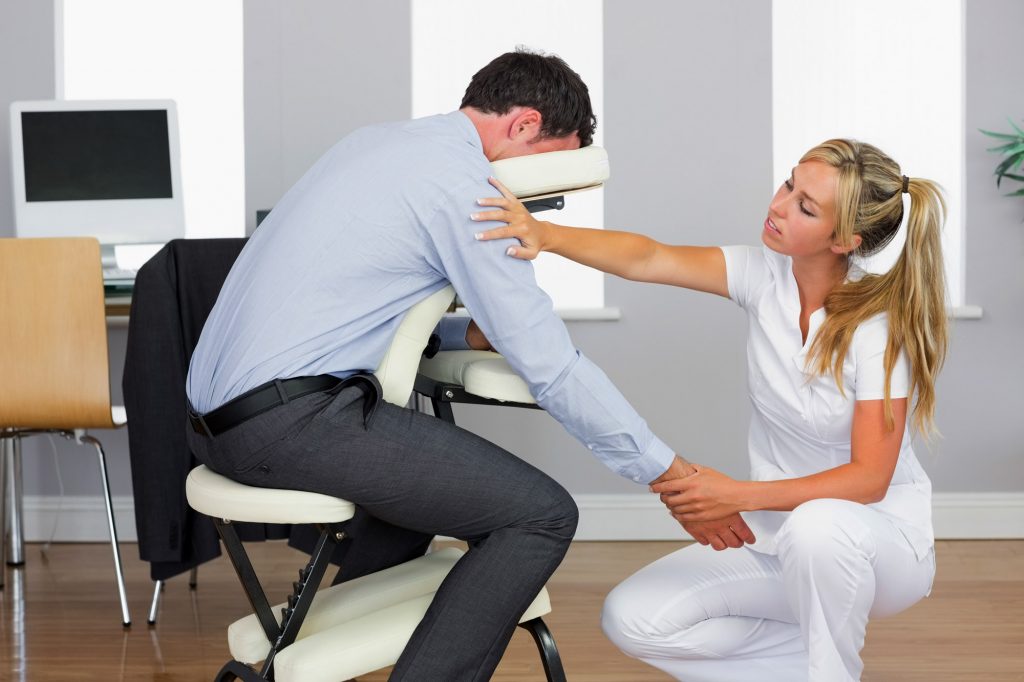 Event & Tradeshow Massage Services
Want a great way to boost traffic to your tradeshow booth or create awesome goodwill at your event (or both)?
Discover event massages like many large national companies have for their events.  Big companies like Lexus, Intuit, Tommy Bahamas, among many others, know the benefits of using Body Charge for their event massages.  Our local team of massage therapists can transform a boring, tiring tradeshow booth into an invigorating and energizing one.
Nationwide Mobile Massage Provider
Throughout the US, Body Charge has teams of local massage therapists ready for your massage assignments.  We have masseuse teams in most major cities.  We also arrange teams to be at your local or national event.  We have a larger presence in cities like Los Angeles, New York City, Nashville, Chicago, among many others.
To learn more about our on-site massage services in your area, call our massage assignment team at
800.296.8634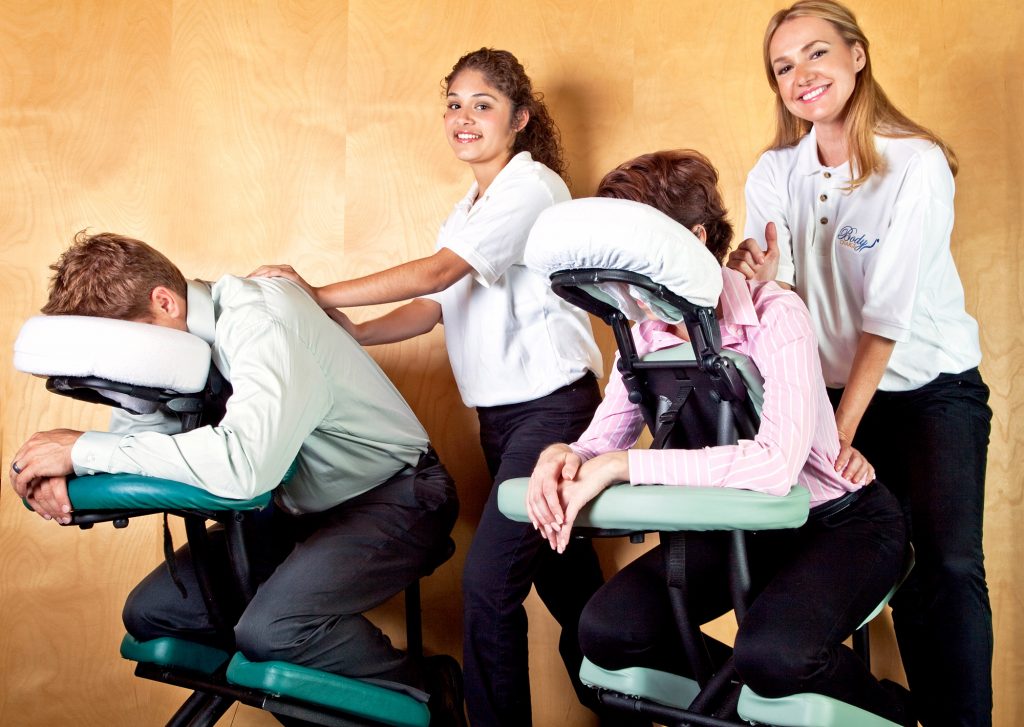 Contact Body Charge Today!