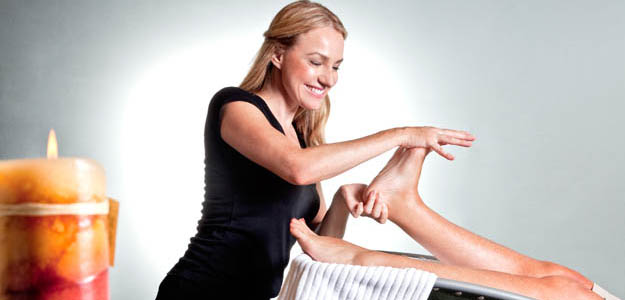 Reflexology is a unique form of massage where the therapist uses pressure points on the feet to facilitate changes in the body. It requires no oils or lotions and is based on the principle that zones and reflex areas on the hands and feet mirror an image on the body and such work treats specific conditions.
It is a relaxing and therapeutic way of treating the body and is performed with a very comfortable chair called the LaFuma Lounger which is pictured here.
Reflexologists are trained in foot, hand, and ear reflexology, each having unique zones to treat specific areas.